Posted by Katie Riley on 14th Jun 2020
Just before the factory was locked down with Covid 19 adherence guidelines we managed to get out some of our spring range. One of the limited new ranges that had gone through knit, inspection, pressing and packaging was our Rainbow socks.
As fate would have it, the Rainbow has become a symbol of hope and support for the NHS. So its apt that we introduce you to Somewhere, our vibrant and striking yard sock that now has a message. So wear your Rainbow socks with pride and show your support.
Cool Socks is a small family business and like all businesses across the UK , times are hard but this pales into insignificance to the courageous and dedicated stand our frontline workers have performed on behalf of all of us and to this end we have committed to donating all the profits from the sales of this sock range to the NHS Charities Together COVID-19 Urgent Appeal.
"The NHS Charities National Covid-19 Urgent Appeal was launched to acknowledge and support NHS staff, volunteers and patients impacted by Covid-19 across the country. The campaign was put together in liaison with national health service bodies, NHS Charities Together member charities and board.
The money raised is funding grants to help NHS charities support NHS staff, volunteers and patients in ways above and beyond what NHS funding can ordinarily provide, including wellbeing packs, rest and recuperation rooms, electronic tablets for isolated patients to communicate to loved ones. The funds will also resource vital care partnerships and longer-term mental health recovery of staff and families."
So every pair of Somewhere you buy (available in small, medium and large sizes) will not only show your respect and support for all those looking after our health but also raise cash for the charities that provide direct action in making their lives better too.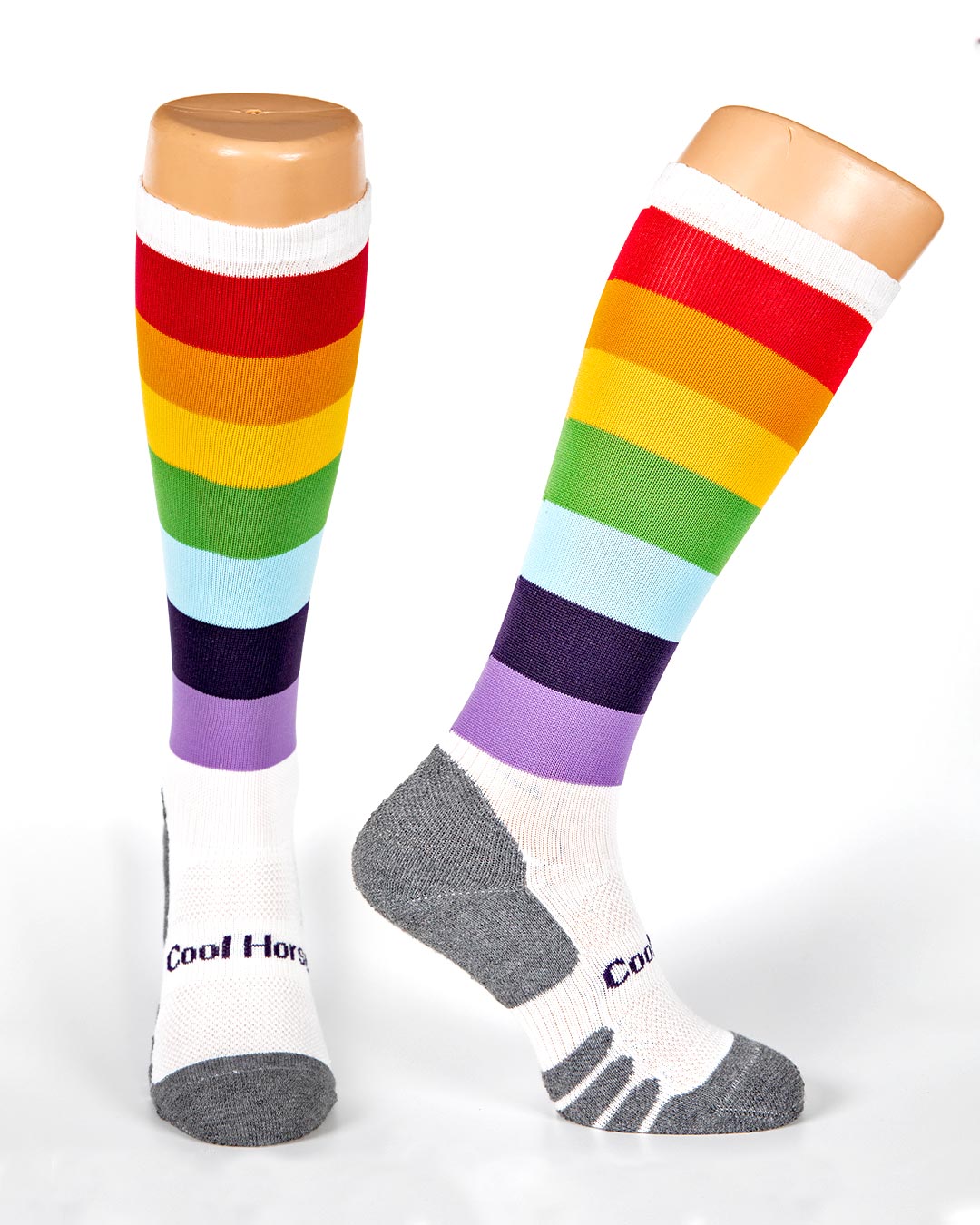 Peace, love and stay safe from all at CoolHorsesocks.co.uk